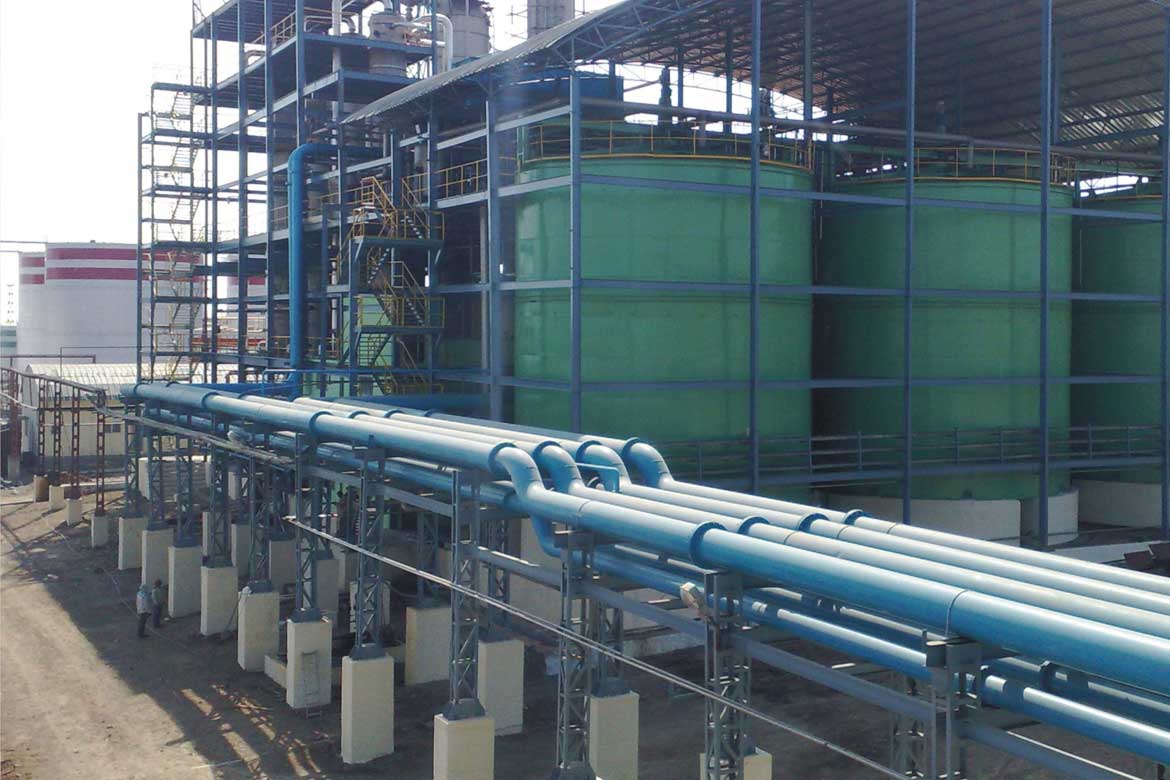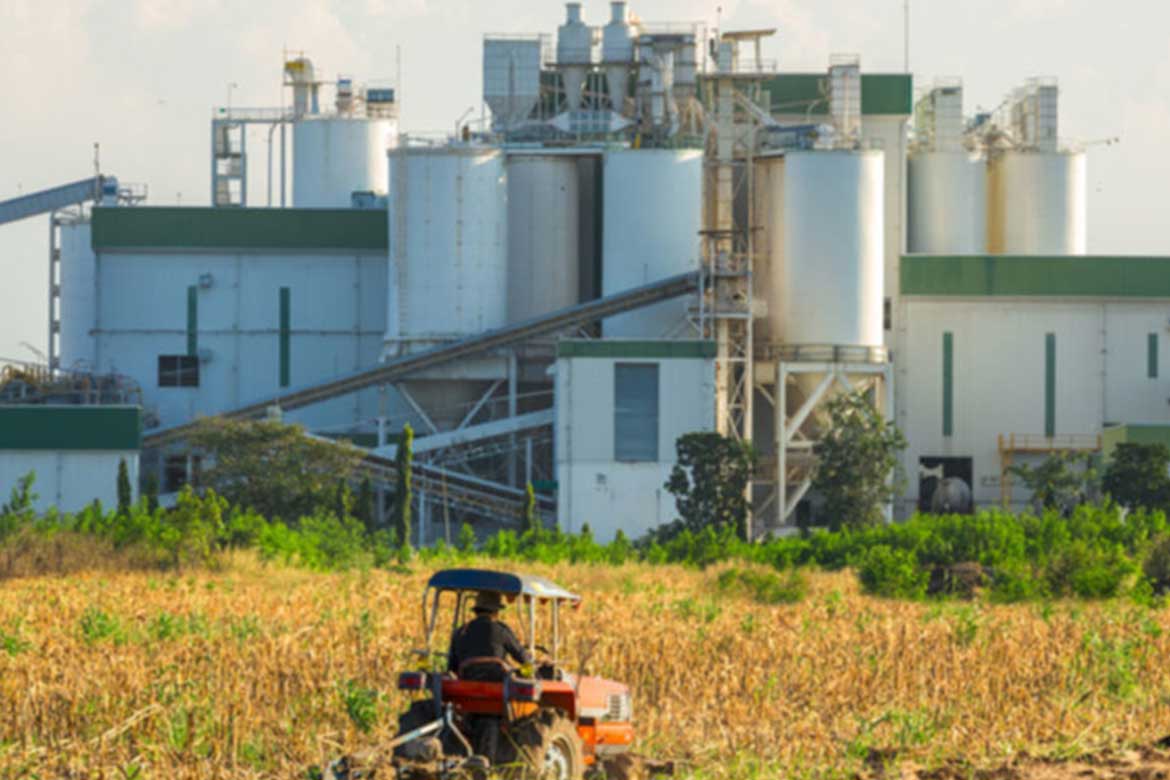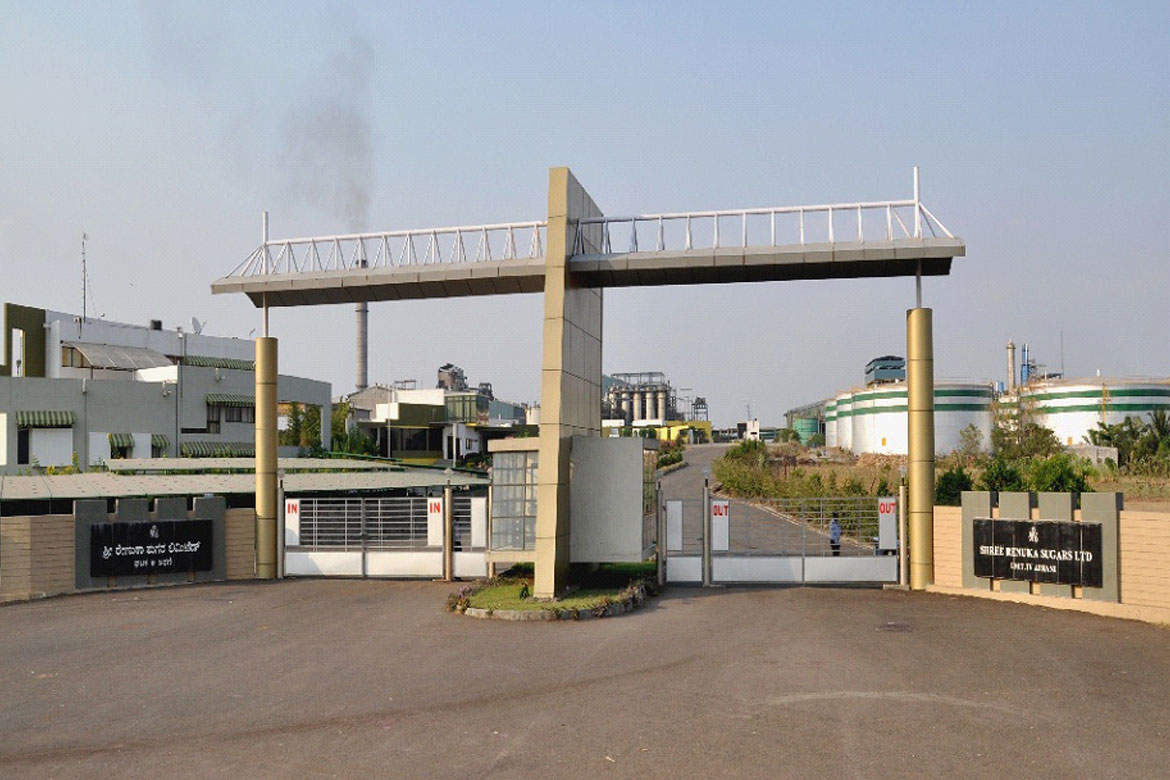 Shree Renuka Sugars is a global agribusiness and bio-energy corporation. The Company is one of the largest sugar producers in the world, the leading manufacturer of sugar in India, and one of the largest sugar refiners in the world. The company has its Corporate office in Mumbai (Maharashtra, India) and Head Office in Belgaum (Karnataka, India)
The Company operates eleven integrated sugar mills globally (four in Brazil & seven in India) & two port based refineries in India.
The Company operates in the following segments:
Sugar
The Company operates eleven mills globally with a total crushing capacity of 20.7 million tonnes per annum (MTPA) or 94,520 tonnes crushed per day (TCD). The Company operates seven sugar mills in India with a total crushing capacity of 5 Mn. Tons per Annum (MTPA) or 45,000 TCD and two port based sugar refineries with capacity of 1.7 Mn. Tons per Annum (MTPA). The Company also has significant presence in South Brazil, through acquisitions of Renuka Vale do Ivai and Renuka do Brasil. Renuka Vale do Ivai was acquired on 19th March 2010 and is 100% owned by the Company. The Company currently holds 59.4% equity stake in Renuka do Brasil which was acquired on 7th July 2010. The combined crushing capacity of the Brazilian subsidiary companies is 13.6 MTPA. The Company is the only sugar producer globally with year round crushing due to complementary seasons in India and Brazil.
Ethanol
The Company manufactures fuel grade ethanol that can be blended with petrol. Global distillery capacity is 6,240 KL per day (KLPD) with Indian distillery capacity at 930 KLPD (630 KLPD from molasses to ethanol and 300 KLPD from rectified spirit to ethanol) and Brazil distillery capacity at 5,310 KLPD.
KBK Chem-Engineering (100% subsidiary) facilitates turnkey distillery, ethanol and bio-fuel plant solutions.
Power
Power The Company produces power from bagasse (a sugar cane by product) for captive consumption and sale to the state grid in India and Brazil. Total Cogeneration capacity increased to 588 MW with exportable surplus of 356 MW. Indian operations produce 275 MW with exportable surplus of 135 MW and Brazilian operations produce 313 MW with exportable surplus of 221 MW.
The Company's presence in the largest sugar producing country, Brazil and the largest sugar consuming country, India provides access to information on movements in market price and the know-how of the global supply-demand situation. The Company's operations in Brazil are favoured by low operating cost, high scalability and highly conducive climatic conditions. The Company's Indian operations are present in sugar rich belt of South and West India, ensuring high sugarcane yields and sugar recovery from cane. The strategically located port-based refineries in Gujarat and West Bengal states of India cover India, South Asia and Middle-East markets competitively.